Profile
The buffet area at Flaming Grill & Supreme Buffet offers Italian, American, Japanese food alongside the traditional Chinese fare. We have a wide selection of favorite foods on our supreme buffet.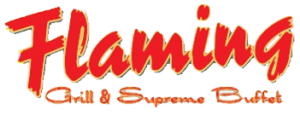 "Good food good service for the price you pay, 12$ for a dinner is good."
"I love those variety food with pork, beef, chicken and seafood."
"I really love their dishes and customer service, awesome area to my home."
Sean Evans
Local Guide · 98 reviews
The hibachi is really good, well prepared by their grill chef. Even if you're only eating vegetables, there's nothing like fresh cooked hot veggies over the buffet option. Starting with the hibachi is a game changer I've recently adopted. I really enjoyed the chicken kabob, it was wholesome and filling. Not the best for sushi options, but they definitely have a nice spread of sushi and the options overall are amazing. Price was just under $16 for dinner. Well worth it for what is offered. The men's bathroom didn't have any paper towel and the hand dryer didn't work, but there was plenty of soap! I look forward to revisiting when I'm in the area again. Thank you for an amazing meal.
Reviews