Profile
Shortfields started business in 2010 as a catering company. Owners John & Marvin Short and Cory Satterfield partnered up in February of that year in the old Zestos location off Highway 25 next to George Coleman Ford. With a steady catering business under their belt by 2013 it was time to expand.
In the summer of that year 24 South Main Street became available and the partners jumped at the opportunity to provide the food that everyone had come to love through catering now in restaurant style.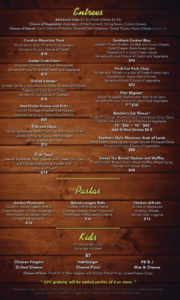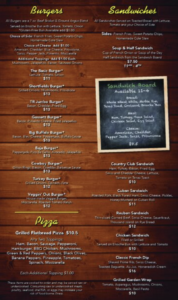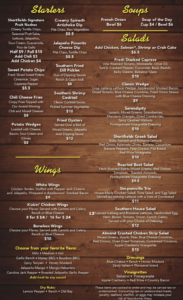 "Great place to bring the family, staff is great with kids/babies."
"Good food, at a good price, with good service and a nice atmosphere."
"Burgers, salads, sandwiches, wings, soups—wonderful❣️"
A friend visited and told me about this place and it didn't disappoint. I arrived around 1pm on a Saturday and it wasn't busy at all. I ordered the white wings which are jalapeno, jack cheese stuffed bacon wrapped boneless wings with fries. The server looked at me like I'll serve them to you, but you know you're gonna die. The food was delicious and the chicken was juicy, tender, and full of flavor. The fries are crispy which I really like. I don't think my server ever let my glass get lower than half full and checked on me several times. I'll definitely return again.
Reviews